Integration and Tradition: the Making of the Syriac Orthodox Church in Sweden
---
The project arranged a closing-of-the-project workshop in Lund the 28-30 of November 2022.
Conference: The Making of the Syriac Orthodox Church in Sweden
Listen to the Conference at "Religion och Teologi Podcast".
---
Migration influences every country in the contemporary world, not the least since the recent wars in Syria, challenging the very core of the national state and its strive for cohesion. Many of the new immigrants in Sweden are Assyrians/Syriacs or suryoye, making Sweden one of the most important countries for this group in the world. Most of the suryoye belong to the Syriac Orthodox church. Against this background the present project intends to critically examine, by ethnographic case studies, integration processes within three specific Syriac Orthodox congregations in Sweden, with a special focus on organization, leadership, religious ritual and religious education, and how religious traditions are upheld and negotiated in these processes: (i) How have the Syriac Orthodox congregations been integrated into the Swedish society? (ii) How have Syriac Orthodox traditions been negotiated, changed, and upheld in relation to the processes of integration?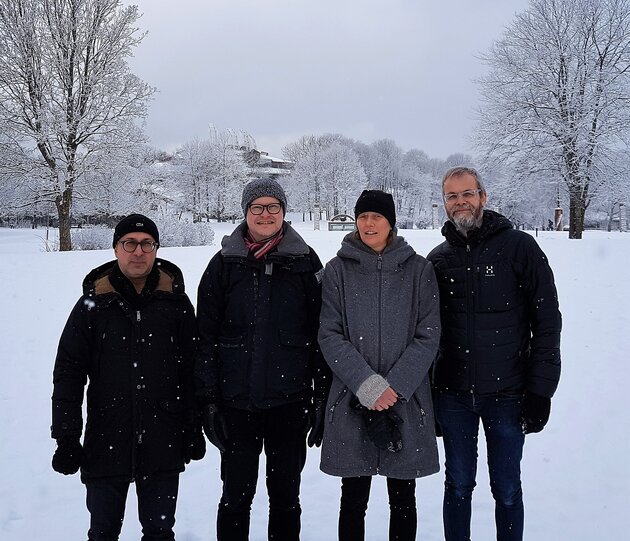 Research team: Önver Cetrez, Andreas Westergren, Magdalena Nordin och Henrik Rydell Johnsén.
By bringing together competences in migration studies and church history, and by addressing change in religious organization and individual religious change, not as isolated, but as interrelated processes, and by addressing specifically how religious traditions can both promote and impede integration, this project will contribute considerably to our knowledge of how integration and religious traditions intersect, not just among a large migrant group in Sweden, but also generally; an often missing aspect in previous migration research.