Person
Doctoral Student
Church and Mission Studies
Centre for Theology and Religious Studies
Contact information
E-mail erik.bergmanctr.luse
Phone +46 46 222 90 24
Room LUX: B332
Visiting address
Helgonavägen 3, Lund
Postal address
Box 192, 221 00 Lund
Internal post code 30
Since the autumn of 2015 I am a doctoral student in Practical Theology with special interest in Swedish medieval homily and liturg. In this area of interest I have a special focus on the monastery of Vadstena, founded by Sta. Birgitta of Sweden.
I got both my degrees from Lund University. In 2011 I got my Bachelor´s degree in New Testament Studies and in 2013 I got my Master´s degree in Practical Theology. I translated and analysed six sermons from the beginning of the 16th century, delivered by the confessor general Nicolaus Ragvaldi to the sisters in the abbey of Vadstena.
In the autumn of 2015 I got my Bachelor´s degree in Latin from Lund university. The bachelor thesis is a textual edition of a section from a liturgical book focusing on the blessings of farms, written by a priest in the diocese of Lund in 1552.
In the Research Portal you can search and find information about all active researchers, units, publications, projects, infrastructures, and more, to get an overview of Lund University research.
My profile in Lund University research portal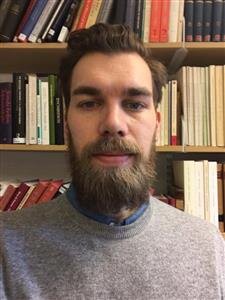 Doctoral Student
Church and Mission Studies
Centre for Theology and Religious Studies
Contact information
E-mail erik.bergmanctr.luse
Phone +46 46 222 90 24
Room LUX: B332
Visiting address
Helgonavägen 3, Lund
Postal address
Box 192, 221 00 Lund
Internal post code 30