Person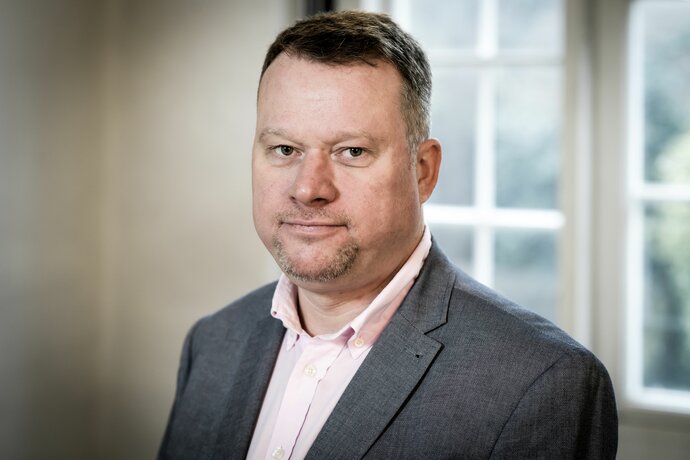 Professor
History of Religions and Religious Behavioural Science
Centre for Theology and Religious Studies
Contact information
E-mail oliver.scharbrodtctr.luse
Phone +46 46 222 43 35
Room LUX:B414
Visiting address
Helgonavägen 3, Lund
Postal address
Box 192, 221 00 Lund
Internal post code 30
I research modern, contemporary and classical forms of Islam, employing both historical and ethnographic research methods. My interests include modern Islamic reform, Shia Islam, Sufism, Islamic messianism and as well as the historical and contemporary presence of Muslims in Europe. I am particularly interested in making current theories and methods in Religious Studies relevant to the academic study of Islam.
In the Research Portal you can search and find information about all active researchers, units, publications, projects, infrastructures, and more, to get an overview of Lund University research.
My profile in Lund University research portal
Trained as an historian in modern Islamic thought, I initially worked on the influential 19th century Egyptian reformer Muhammad 'Abduh and his relationship towards mystical and esoteric traditions of Islam. In addition, I have developed an interest in the transnational dimension of Islam investigating links between Muslim minorities in Europe and the Middle East and using ethnographic research methods.
Research projects
Muslims in Ireland (2008-2011, funded by a research grant of the Irish Research Council, €250,000): this pioneering project provides the first in-depth investigation in the new Islamic presence in Ireland, its place in a traditionally Catholic society and its transnational links to the Middle East.
"Karbala in London" - Transnational Shia Networks between Britain and the Middle East (2014-2016, funded by a research grant of the Gerda Henkel Foundation, €250,000): This project examines transnational religious and political networks in contemporary Twelver Shia Islam that operate between Britain and the Middle East. The diverse movements and organisations included in the study represent a variety of civil society actors and governmental bodies that operate on a transnational basis. The project investigates their aims and objectives, their discourses and practices and their authority and leadership structures.
Creating an Alternative umma: Clerical Authority and Religio-political Mobilisation in Transnational Shii Islam (2018-2022, funded by a Consolidator Grant of the European Research Council, €2 Mio.): This interdisciplinary project investigates the transformation of Shii Islam in the Middle East and Europe since the 1950s. The project examines the formation of modern Shii communal identities and the role Shii clerical authorities and their transnational networks have played in their religio-political mobilisation.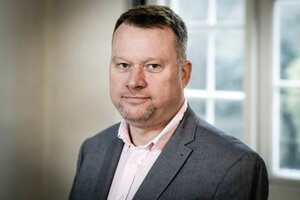 Professor
History of Religions and Religious Behavioural Science
Centre for Theology and Religious Studies
Contact information
E-mail oliver.scharbrodtctr.luse
Phone +46 46 222 43 35
Room LUX:B414
Visiting address
Helgonavägen 3, Lund
Postal address
Box 192, 221 00 Lund
Internal post code 30