Person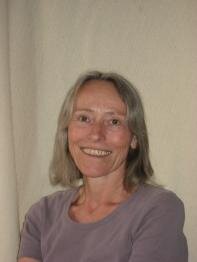 Professor Emerita
History of Religions and Religious Behavioural Science
Centre for Theology and Religious Studies
Contact information
E-mail hanne.trautner-kromannctr.luse
Visiting address
Helgonavägen 3, Lund
Postal address
Box 192, 221 00 Lund
Internal post code 30
Hanne Trautner-Kromann is professor and chair for Jewish Studies at Lund University since 1990. She studied Semitic Philology and Judaica at Copenhagen University and got her Ph.D. in 1981 (magisterkonferens). In 1990 she defended her second thesis for the Danish Dr. Phil. degree.
In the Research Portal you can search and find information about all active researchers, units, publications, projects, infrastructures, and more, to get an overview of Lund University research.
My profile in Lund University research portal
1981-1990 Teaching, writing and research at Copenhagen University, and bibliographical work at the Department of Hebraica and Judaica at the Royal Library, Copenhagen.
1987 Scholarship from The Danish Research Council of the Humanities.
1983-1985 Scholarship at The Institute of Sociology of Religions, Copenhagen University, under Professor, Dr. Phil. Arild Hvidtfeldt.
1982-1983 Researcher at the Danish Foreign Ministry, Copenhagen, working on 1983 Kings and Citizen exhibition at the Jewish Museum, New York, also shown in Chicago and Washinton D.C.
1981-1982 Writing a book in Danish about Judaism.
1967-1981 Studies at the Institute of Semitic Philology, Copenhagen University. Semitic languages: Hebrew, and Arabic, Aramaic and Syriac with Professor, Dr. Phil. Frede Løkkegaard; Judaica: Rabbinic studies with Dr. Phil. Rafael Edelmann (1967-1970) and Chief Rabbi Bent Melchior (1971- 1980). Defence of thesis (magisterkonferens = Ph. D.) 1981.
Professional Memberships
2004- Member of Executive Committee for European Centre for the University Teaching of Jewish Civilization, a sub-committee of European Association for Jewish Studies.
2003- Member of planning group for Pan-European Jewish Studies Program with Director Barbara Spectre, Paideia.
2001- Member of Paideia Academic Committee for Paideia. The European Institute for Jewish Studies in Sweden, Stockholm.
1981-83,1988-90 Member of the Executive Committee of The Society for Danish Jewish History. 1990-2002 Member of the Executive Committee of The European Association for Jewish Studies (secretary from 1998).
1996- Member of the Executive Committee of The Foundation for the Danish Jewish Museum.
1996- President of The Scandinavian Society for Jewish Studies.
1998-2010 Editor of NORDISK JUDAISTIK. Scandinavian Jewish Studies.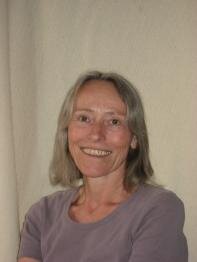 Professor Emerita
History of Religions and Religious Behavioural Science
Centre for Theology and Religious Studies
Contact information
E-mail hanne.trautner-kromannctr.luse
Visiting address
Helgonavägen 3, Lund
Postal address
Box 192, 221 00 Lund
Internal post code 30
Links