Person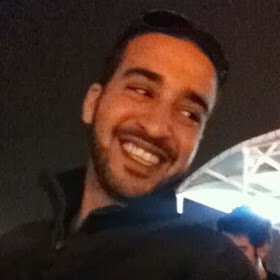 Researcher
History of Religions and Religious Behavioural Science
Centre for Theology and Religious Studies
Contact information
E-mail fouad.mareictr.luse
Visiting address
Helgonavägen 3, Lund
Postal address
Box 192, 221 00 Lund
Internal post code 30
My name is Fouad and I'm a Research Fellow at the Centre for Theology and Religious Studies at Lund University. I research Islamic religiosity and piety movements, Shii politics, Islamic eschatology, and religiosity in late modernity. My current research examines Shiism in the Middle East and the diaspora. I published in the journals of Religion and Society, Political Geography, Islam and Christian-Muslim Relations, and Leadership and Developing Societies as well as chapters and encyclopedia entries on religion, belief, and conflict, and I'm the co-editor of the forthcoming book Beyond Karbala (Brill). I also authored policy papers on civilian and local governance in conflict zones, insurgency, rebel justice, and P/CVE.
I hold a PhD from Durham University (UK). Before joining Lund University, I worked at the University of Birmingham, the Orient Institute in Beirut, and the Free University of Berlin. I'm currently based in Berlin—the place to be!
Working languages: EN, AR, DE
Other: FR, ES
Research
Other tasks and qualifications
I'm the recipient of research grants from the Arab Council for Social Sciences and the Swedish International Development Cooperation Agency, the British Council for Research in the Levant, and the German Academic Exchange Programme (DAAD). I also consulted governmental and nongovernmental stakeholders on regional politics and I've been involved in developing and implementing conflict stabilization and transformation programmes.
I have fieldwork experience in Germany, Iraq, Lebanon, Morocco, Syria, and Turkey.
In addition to research and policy analysis, I taught graduate and undergraduate courses on Islam and Politics, Comparative Politics of the Middle East, Comparative Political Economies of the Middle East, Ethnographic Research Methods, and the Politics of Lebanon. I also instructed the DAAD-funded German-Moroccan Exchange Seminar "Perspectives on Development and International Cooperation", which was hosted by the Free University of Berlin and the École de Gouvernance et d'Economie in Rabat, Morocco.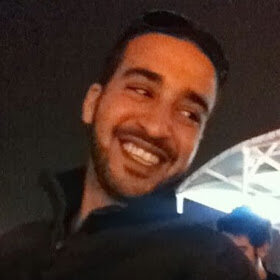 Researcher
History of Religions and Religious Behavioural Science
Centre for Theology and Religious Studies
Contact information
E-mail fouad.mareictr.luse
Visiting address
Helgonavägen 3, Lund
Postal address
Box 192, 221 00 Lund
Internal post code 30
Links